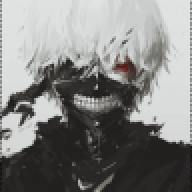 Al-Mustansir Billah
Administrator
Super Moderator
رمضان كريم
- لو اكونتي مقفول دفعات ومش عارف افتحه ••••
ركز يبرو ف الشرح دا هيفيدك ?
الشرح دا غير الشرح القديم دا شرح ع اللينك الجديد
(1) هتسجل اكونتك ف متصفح (فيس)
(2) تدخل اللينك دا
:
[
Hidden content
You need to reply to this thread in order to see this content.
Or upgrade your account.
See details
]
(3) هتكتب ف اول خانه اسم الاك بالظبط
(4) هتختار الحساب الاعلاني
(5) هتكتب الوصف دا
:
I Think My Account Disabled From Mistake , Please Reactivey Ads
وبعدين هتقدم الطلب بتاعك من زرار ( إرسال ) ف اخر الصفحه وتستنى لمدة ساعتين هيردو عليك لو ردو رد سلبي نفذ نفس الشرح وكرر كل حاجه الا الوصف واشرح فيه بالعربي الوصف دا
:
شكرا على ردكم لكن تم إختراق حسابي من قبل وتم انتهاك معايير المجتمع من قبل المخترق والآن أسترجعته وأود ان تعيدو تنشيط خدمات الإعلانات وشكرا.
هيردو معاك بان الدفعات تم فتحها والقضيه هتتقفل ودنيتك تمام