Sky Email Sorter Cracked
WebSite:
Email Sorter | Sky Email Sorter - SkyExtractor.com !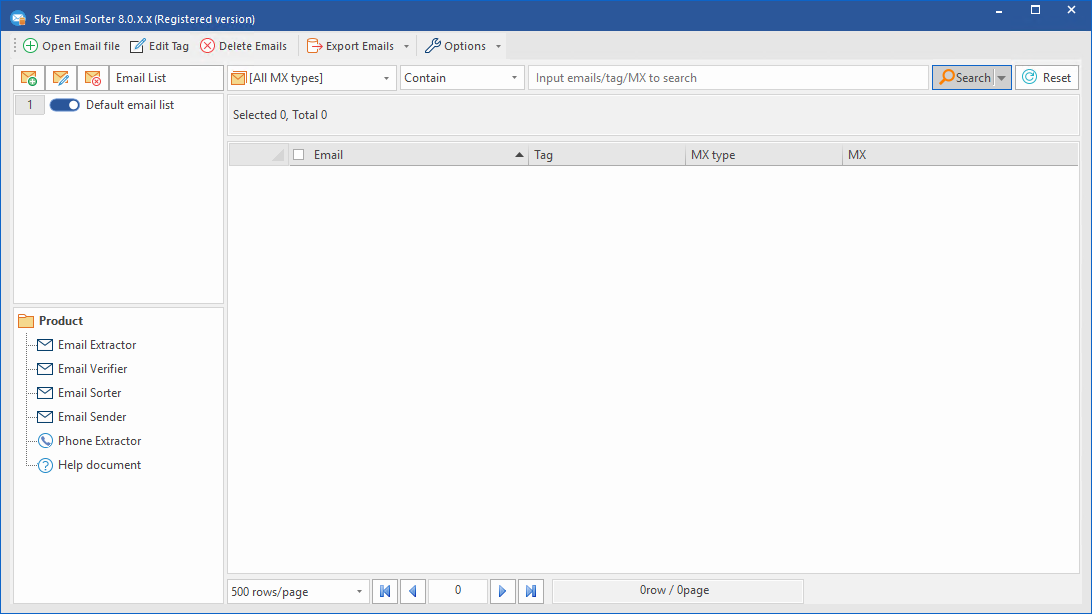 Sky Email Sorter
Welcome to Sky Email Sorter. We provide Fast and Easy Email Sorter software to help you sorting email list by their mail exchanger. You are welcome to download and try, We appreciate your feedback.
It features:
Mail list database
Support set tag, Import email list, Filter by tag/email/mx exchanger, Remove duplicate emails Automatically.
Easy to use
Only one step, importing a mail list file, the software will sort email list by their mx exchanger automatically.
Real-time display email sorting status
1.Displaying the number of total email
2.Displaying the number of every mail provider and percentage
3.Displaying the time used of email sorting.
How to export
1.Support txt file format.
2.Exporting one email list by one Mail Exchanger.
3.Exporting all email list by all Mail Exchangers at the same time.
/
Download
المحتوى مخفي - Hidden content
You need to reply to this thread in order to see this content.
تحتاج إلى الرد على هذا الموضوع من أجل رؤية هذا المحتوى.