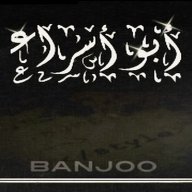 Administrator
طاقم الإدارة
معلومات

إنضم

23 يونيو 2019

المشاركات

35

مستوى التفاعل

1,022

الإقامة
MR.Web – MULTI TOOLS Cracked
MR.Web – MULTI TOOLS – Best Ground
What is The MR.Web Multi Tools ?
1-Mr.web Traffic
WEB TRAFFIC GENERATOR AND ADVANCED WEB AUTOMATION TOOL
The easiest and safest way to generete thousands of real visitors to a website or video in seconds.
MR.Web Traffic allows you to send traffic to any website or video easily, no technical knowledge required.It's also possible to automate any web task thanks to our advanced scripting and captcha breaking system.
RANK HIGHER ON GOOGLE
With our Tool it's possible to rank higher on Google by increasing your click through rate on serps and by reducing the bounce rate of your website.
You will be able to set custom delays, custom stay on search page times and even set a random click through rate to make it appear completly natural in front of Google eyes while using our advanced search module.
INCREASE TRAFFIC
Are you unable to join an ad network because your alexa rank is not enough? With our software you can massively increase it in no time! You can also use the AlexaToolbar inside the software to make sure that every visit will increase your rank.
SELL TRAFFIC $
Join popular freelancing platforms like Fiverr, Seo Clerks and start selling website traffic there and make some money! We have hundreds of members who are able to make a steady income by doing this.
INCREASE VIDEO VIEWS
Send views to your youtube or other tube videos to increase your rankings and to become popular. You can choose for how many seconds each visit should last or if it should click specific things needed for the views to count.
CLICK ADS
Earn money by clicking ads on your website or by selling it as a service. With our program you can set the software to click any type of ad and thanks to our advanced fingertip hiding you will have much less ban rate compared to other bots. Remember that you need high quality proxies for ad clicking.
2- Multi Account Generate
Do you need to register thousands of accounts on a website? Do you need to complete repetitive tasks like faucets or similar? Then this program is the right choice for you. You can automate any web tasks without any programming knowledge with our easy to use multi account module.
3-Social Media Manager
Why MRWeb?
SOCIAL MEDIA definitely has the power to reach millions of people all around the globe. Being a Social Media Marketer, Don't you wish you had a few extra hours in your day? We definitely know the answer is
YES
. You might be among the many marketers in the world, who STRUGGLE to get all their social media tasks done EVERYDAY and get TIRED performing REPETITIVE tasks. We all have to juggle with so many things on daily basis, not able to spend time with family and friends and specially our job is not
9-5
anymore with the ever growing tasks list, the list which keeps getting longer and longer and rising our STRESS level. We all looking for a way to have a bigger IMPACT on social media and specially in LESS time. LUCKILY MRWeb enables us to do this.
Instagram, Facebook, Twitter, Quora, LinkedIn, YouTube, Pinterest, Google+, Reddit, Tumblr Automation
Advanced Publishing
MRWeb lets you auto-publish and schedules your posts on multiple networks at once, including Instagram, Twitter, Facebook, Google+, LinkedIn etc.

Its also
has an ability of content curation by importing content via RSS feeds, monitoring folder etc. making it the smart auto post scheduler.

Facebook Automation Features
Increase Engagement and Precised Audience Reach:
Auto Friend Requests, Auto Accept Friends, Auto Like, Auto Comment, Auto Join Groups, Auto Unjoin and Many More

YouTube Automation Features
Schedule your YouTube accounts on Auto-pilot, and watch them growing.
Auto Follow, Auto Subscribe, Auto Unfollow, , Auto Like, Auto Comment and Many More

Quora Automation Features
Everything you need to succeed on Quora:
Auto Friend Requests, Auto Downvote Answers, Auto Upvote Answers, Auto Report User, Auto Upvote Questions, Find And Extract Answers, Find And Extract Users and Many More

Pinterest Automation Features
Give boost to your Pinterest account for faster growth and 20x more revenue.
Auto Follow, Auto Follow Back, Auto Try, Auto Comment, Auto Repin, Auto Create Boards, Auto Unfollow and Many More

and Many More....
4- multiple browser
Manage multiple browser profiles

Separated browsing environments
Creating a browsing profile in MRWeb creates a completely separated virtual browsing environment. Cookies, local storage and other cache files become completely isolated and cannot leak between profiles.

and Many More....
Make Money With MR.Web - YouTube
/
Download
تحتاج إلى الرد على الموضوع حتى يظهر لك رابط التحميل
You need to reply to this thread in order to see this content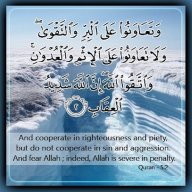 معلومات

إنضم

21 أغسطس 2019

المشاركات

332

مستوى التفاعل

140

الإقامة
About us
Our aim is to provide users
the most popular and expensive SEO tools
internet marketing software with Best
.Quality and Support
.For Profitable upgrading
هذا الموقع يستخدم ملفات تعريف الارتباط (الكوكيز ) للمساعدة في تخصيص المحتوى وتخصيص تجربتك والحفاظ على تسجيل دخولك إذا قمت بالتسجيل.
من خلال الاستمرار في استخدام هذا الموقع، فإنك توافق على استخدامنا لملفات تعريف الارتباط.